To access the Distance Measurement function in the Symaptic Web GIS Client, click the button on the right hand side of the window. You should then see the Map Measurement dialog box appear: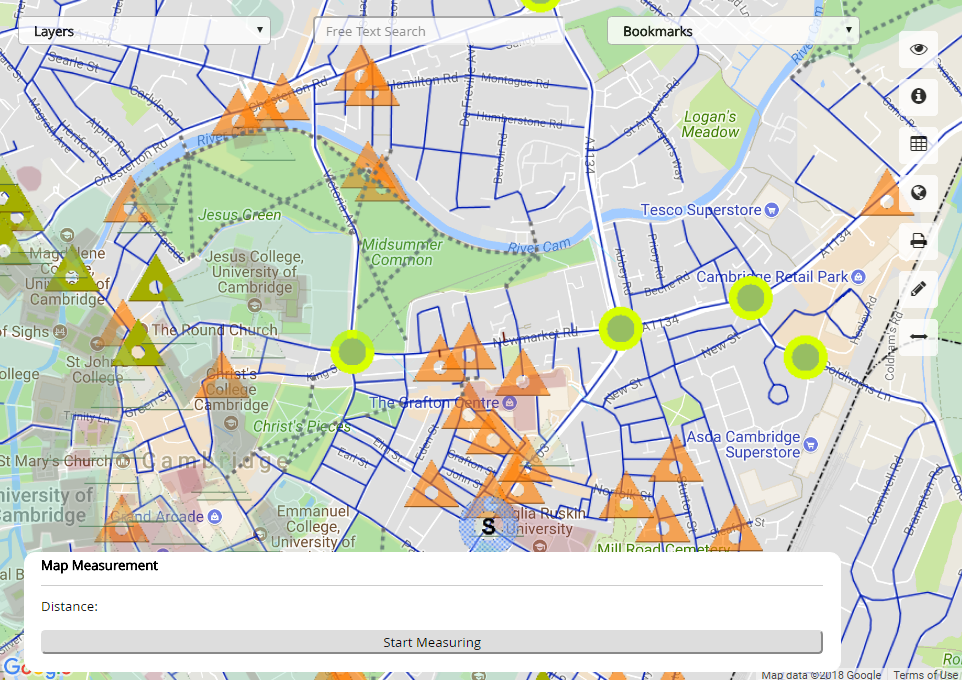 To start measuring distances in the map, press the Start Measuring button. The button text now says Stop Measuring. Then click on the map to measure the distance between each click. The distance is show in the Map Measurement dialog box. Double clicking stops the current measurement and allows you to start a new measurement.
Press the Stop Measuring button to stop the measuring style/cursor showing on the map window. Press the  button to hide the Map Measurement dialog.